Business
Kofola ČeskoSlovensko has significantly consolidated its position on the Czech market through the purchases of Karlovarská Korunní and Ondrášovka.
15.04. 2020
On 15th April 2020, Kofola ČeskoSlovensko became a 100% shareholder in the companies Karlovarská Korunní and Ondrášovka, after the transaction was approved by the Office for the Protection of Competition and all other conditions for the takeover were met. Through the purchase of Korunní and Ondrášovka, Kofola ČeskoSlovensko has widen its portfolio to include Czech mineral water brands and significantly has strengthened its position in the category of packaged waters on the Czech market. Along with this acquisition, Kofola has also taken over the distribution network, liabilities, receivables and all employees. Both parties have previously stated that the transaction price will not be disclosed.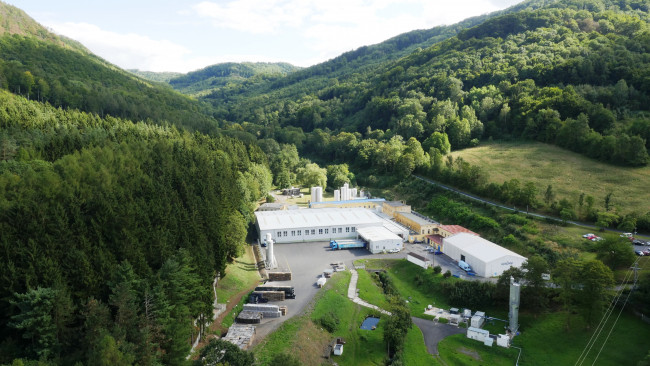 Both new brands in Kofola´s portfolio have a rich history and perfectly complete our current portfolio built on traditional brands. Another contribution to the portfolio is Šaratica, a natural mineral water from natural healing springs. In return, the Kofola Group will provide its newly acquired brands with all the benefits associated with belonging to a strong beverage company, including its well-organised distribution network and marketing know-how. 
"Kofola is focusing on the consolidation of its position on the local non-alcoholic beverage market. The acquisition of Korunní and Ondrášovka was logically our main long-term objective," says Daniel Buryš, General Director at Kofola ČeskoSlovensko, and adds: "this acquisition will essentially help to sustain our ability to compete on the market. To give you a better idea, this addition to our portfolio will contribute to further growth in the HoReCa segment, and the Šaratica brand also gives us access to pharmacies."
Commenting on behalf of the seller, Pavol Krúpa, of Ondrášovka Holding, describes the transaction as "the best scenario for Korunní and Ondrášovka we could have wished for" and explains why: "Korunní and Ondrášovka are traditional Czech brands and when it comes to ensuring healthy long-term growth, to me, there is no more suitable buyer than Kofola."
Following an acquisition of this size, and in conjunction with the current situation on the market, the Kofola Group is undergoing a major reorganisation. "We have established a special internal integration team under the experienced leadership of Jiří Vlasák, Kofola Group Strategy Director. We have also strengthened the Group's finance team. The new head, Martin Pisklák, has already successfully integrated the companies Radenska and Studenac into the Group´s structures. He has considerable experience in production and operational company management." says Jannis Samaras, CEO of the Kofola Group and adds: "In the coming months, as the coronavirus pandemic continues, Daniel Buryš, as general director of Kofola for CzechoSlovakia, will be fully focused on stabilising and developing business in CzechoSlovakia. I am fully convinced that the Kofola Group is well prepared for such a big acquisition, as well as for the consequences of precautionary measures associated with the COVID-19."
Our highest priorities are to integrate these new brands into our portfolio, as well as into Czechoslovak business structures, and to make corresponding adjustments in operational strategies for the segment of packaged spring and mineral waters. From a long-term perspective, our goal will be to sustain and develop Korunní and Ondrášovka´s retail share and creation of gastro and impulse channels for both brands. In the case of Šaratica, Kofola ČeskoSlovensko will focus, in particular, on the development of distribution channels for pharmacies.