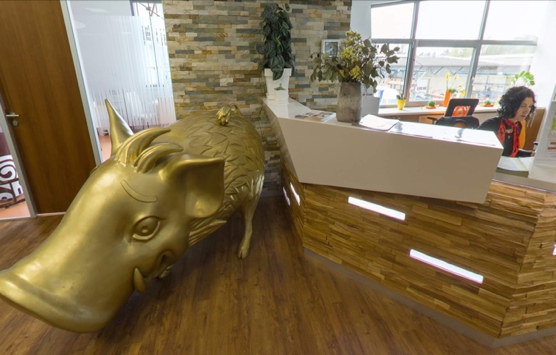 Ostrava
In Ostrava, we have found our steady stronghold. About 250 Kofola mates work in modern offices every day. They contribute to our beverages development, marketing and also keep running our information systems, engage in work with people, controlling and other important tasks.
Headquaters
Kofola ČeskoSlovensko a.s.
Nad Porubkou 2278/31a
708 00 Ostrava – Poruba
Česká republika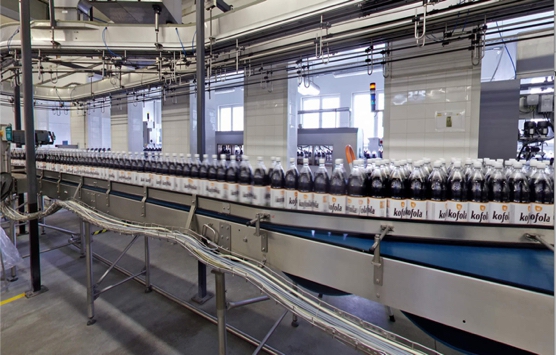 Krnov
Kofolas birthplace, where we have produced a wide range of our products on eight production lines for 25 years. Exactly here our fresh fruit and vegetable juices UGO are produced and treated with a unique pascalisation method (high pressure) or with infusion of our own herbs.
Production Plant
Kofola a.s.
Pod Bezručovým vrchem,
Za Drahou 1 - Krnov
794 01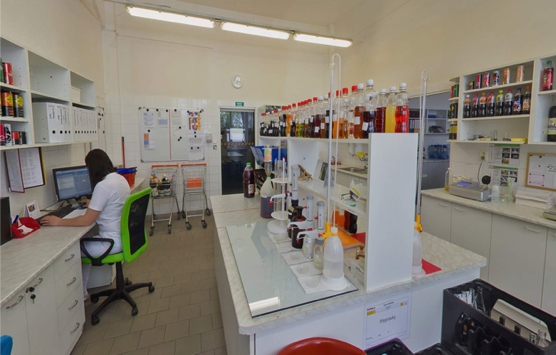 Mnichovo Hradiště
The plant Mnichovo Hradiště, Krnov's younger brother, our syrup kingdom. Here are produced our Jupí syrups with no preservatives with a modern technology called hotfill. Also Kofola, beverages for kids Jupík, RC Cola or lemonades Top Topic are produced on three lines.
Production Plant
Kofola a.s.
Černá silnice 888
295 01 Mnichovo Hradiště
Česká republika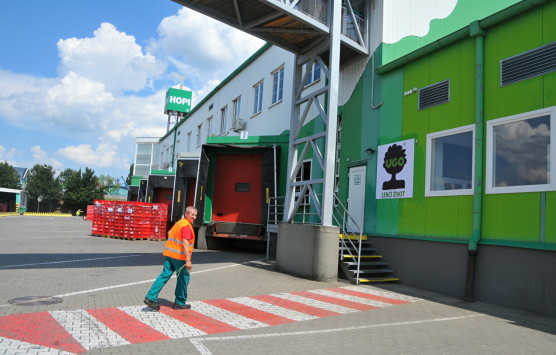 Jažlovice
Where is the biggest amount of salads, fruit and packed UGO goods processed? Not far from Prague, in Jažlovice, where we opened our brand-new production of UGO salads and vegetable mixtures.
Production Plant
HOPI
251 01, Zděbradská 74
251 01 Říčany - Praha
Česká republika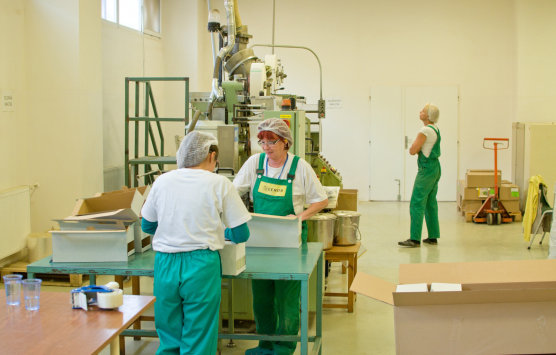 Strážnice
Strážnice is heart of the company LEROS. Right here, quality proved herbs have been gathered from growers who have devoted their life to healing herbs. Original combinations of tea and herbal mixtures are born from processed herbs here and they become a part of our everyday rituals.
Production Plant
LEROS, s. r. o.
B. Hrejsové 1301
696 62 Strážnice
Česká republika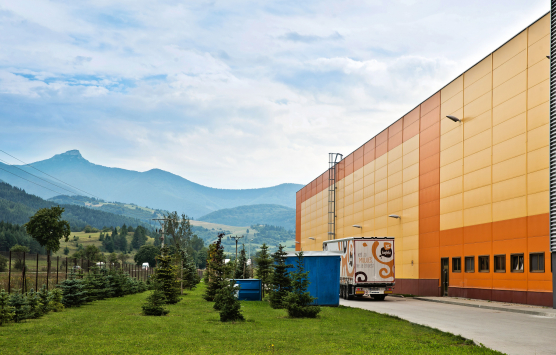 Rajecká Lesná
In a picturesque landscape of the valley Rajecká dolina, in Rajecká Lesná, there is our main Slovak production plant. We opened its gates in the year 2002 and since then we have filled spring water Rajec on five production lines. Thanks to a special aseptic line we are able to let consumers have flavoured variants of Rajec with no preservatives and in bio quality. Furthermore, the traditional Kofola and grapey Vinea are produced here.
Production Plant
Kofola a. s.
013 15 Rajecká Lesná
Slovenská republika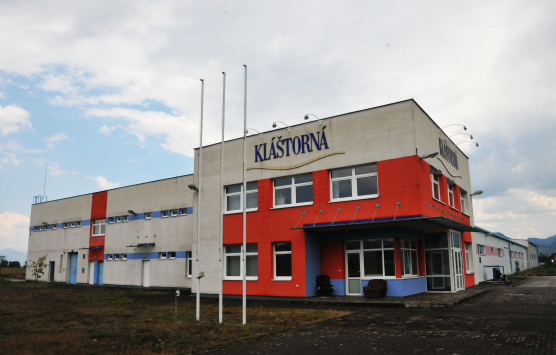 Kláštor pod Znievom
In the hollow Turčianska kotlina, in Kláštor pod Znievom, is situated our newest production plant, where we fill mineral water Kláštorná Kalcia. The plant that wasn't producing for some years, has been put into operation in 2019. We fill here mineral water Kláštorná Kalcia, water as firm as a rock, with a balanced ratio of calcium to magnesium, into original design bottles made of 100 % rPET.
Production Plant
Kláštorná, s. r. o.
Staničná 499
03843 Kláštor pod Znievom
Slovenská republika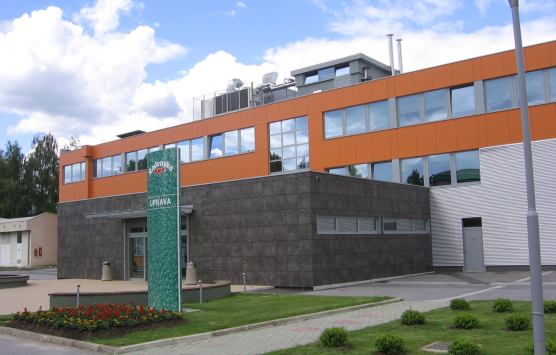 Radenci
The reputation of Radenska, mineral water from Radenci springs, is ever growing since 1869. As a modern company with almost 300 employees, Radenska is a respected innovator, HORECA challenger, and a strong player in retail. After joining the Kofola Group in 2015 the company has fortified its presence and became one of the key players in the Adriatic region.
Production Plant
Radenska d.o.o
Boračeva 37
9252 Radenci
Slovenia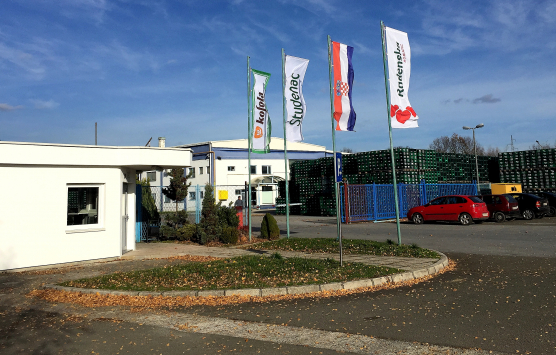 Lipik
Our Croatian plant is based in Lipik, beautiful town with 500 years tradition of using medicinal water. Carobonated natural mineral water Lipički Studenac is coming from 380 meters deep since 1875. Moderate content of dissolved minerals, supreme quality and balanced neutral taste makes Lipički Studenac excellent choice for everyday consumption, especially mixing with wines. Lipički Studenac is part of Kofola ČeskoSlovensko family since 2016.
Production Plant
Studenac d.o.o.
Matije Gupca 120
34551 Lipik
Croatia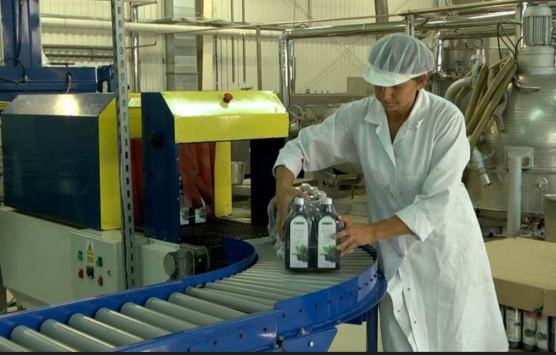 Zlotoklos
Premium Rosa manufactures high-quality natural products such as syrups, NFC juices and jams. Unique products are characterized by: top quality, natural ingredients and traditional recipes. Production technologies in Zlotoklos preserve what is best from authentic ingredients and allow consumers to enjoy the real flavours.
Production Plant
Premium Rosa Sp. z o.o.
ul. Św. Andrzeja Boboli 20
05-504 Złotokłos
Poland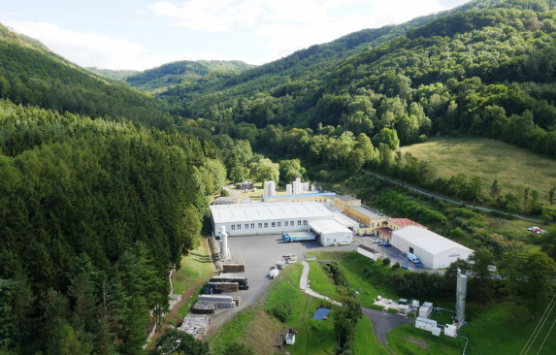 Stráž nad Ohří
A small village called Korunní is located in the district od Karlovy Vary. Right from here, from the beautiful landscape of the Doupov Mountains comes our water of the same name.
Production Plant
Karlovarská Korunní, s.r.o.
Stráž nad Ohří 77
362 74a Stráž nad Ohří
Česká republika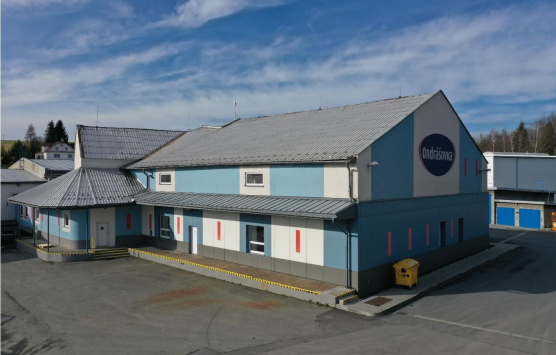 Moravský Beroun
From a small village in the czech foothills of the Nízky Jeseník we produce and distribute non-flavoured and flavoured mineral water Ondrášovka across the whole Czech Republic.
Production Plant
Ondrášovka, a. s.
Ondrášov 36
793 05 Moravský Beroun
Česká republika