Business
The Kofola Group is buying the 100% share in Karlovarská Korunní and Ondrášovka
11.12. 2019
The Kofola Group has today signed a framework agreement concerning the purchase of 100% share in companies Karlovarská Korunní and Ondrášovka. This transaction is subject to approval by the Office for the Protection of Competition. The accomplishment of this transaction is expected in the first half of the next year. Both parties have agreed not to publish the value of this transaction.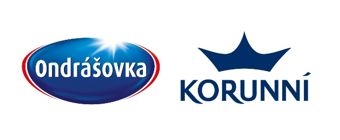 This year, there has already been a very significant merge between competitors in the soft drinks market, and this is a logical step that will help the parties involved in this transaction to maintain competitiveness and further development in the current context.
Karlovarská Korunní and Ondrášovka are owned by the company Ondrášovka Holding,a.s. Both companies, that are subjects of this transaction, generated in 2018 total annual sales in the amount of CZK 850 million. With this transaction the Kofola Group wants to expand its portfolio to include traditional Czech mineral water brands and strengthen its position in the bottled water category on the Czech market.
Until the approval of the Office for Protection of Competition and settlement of this transaction, all above mentioned companies will work as independent units without any mutual links.