Business
Kofola confirms in its annual report EBITDA operating profit of more than one billion CZK. Group EBITDA should also exceed one billion CZK this year.
14.04. 2021
The Kofola Group has issued its annual report today, confirming preliminary results of 2020 published at the beginning of February. The results were beyond expectations, with 2020 EBITDA reaching 1.03 billion CZK and yearly revenues decreasing by only 3.7%, despite significant market limitations caused by the coronavirus situation. Management of the Kofola Group has confirmed its estimate of EBITDA operating profit for this year of between 1.03 – 1.15 billion CZK, based on this year´s development so far.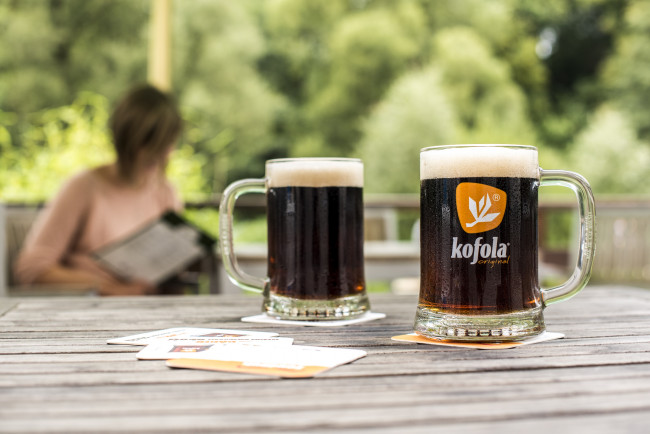 "We entered 2020 in a very good business and financial condition, with strong marketing plans. This changed due to long term closure in the segment of gastronomy. It was the great flexibility of the company management, the adaptation of marketing and business activities to this given situation, and corresponding cost measures, that led us to these good results. The successful acquisition of Ondrášovka and Korunní mineral waters helped us in the Czech Republic and Slovakia," states Jannis Samaras, CEO of the Kofola Group.
The acquisition of two strong brands of mineral waters that are focused mainly on the retail segment, played twice as important a role during last year´s closure of gastronomic facilities, as well as using the opportunity of market opening during summer and pre-Christmas period. "Limited travelling during summertime was favourable for our Kofola brand. We are strong both in the Czech Republic and in Slovakia, and the higher concentration of domestic tourists meant higher consumption of Kofola and other local brands from our portfolio. In total, we actually achieved the best summer season results in the history of our company," adds Daniel Buryš, CEO of the Kofola ČeskoSlovensko.
The good outcome caused by strategic changes in plans on the Czechoslovak market wasn´t the only success, things also went well in another European region where the Group has business activities, namely the Adriatic region, which relies mostly on its own brands of Slovenian Radenska and Croatian Studenac mineral waters. "We had to drastically change our plans in this region and adapt our business to this new situation. Moreover, we successfully expanded our portfolio with the Oraketa brand," says Marián Šefčovič, CEO of the Radenska Adriatic.
The good management of the Kofola Group as a whole in the difficult situation of 2020 is also confirmed by its solid EBITDA margin of 16.7%. The amount and timing of the dividend payment will be decided after the end of restrictions in the HoReCa segment.  
Ongoing Projects on the Way to Sustainability
Kofola continued to work on their projects in the area of sustainability even in a year so heavily affected by the coronavirus pandemic. "Even though some of our projects had to be suspended or postponed, we decided to continue working on projects which are connected to our long-term sustainability goals. I am pleased that we are able to integrate sustainable thinking in the everyday operation of our company," says Jannis Samaras, describing the company strategy in this area.
Last year, Kofola managed to acquire bio habitat certification for free herb harvesting in the Rajec Valley, where our Rajec spring water comes from. "The aim of this project is to provide protection of underground water resources. We have started cooperating with mayors, farmers, foresters, and small growers, pledging considerate agriculture and a mindful approach to the environment. Along with specialists from Leros, our daughter company, we have started purchasing, growing, and manual harvesting of the herbs that we use to produce our beverages," comments Jannis Samaras on the pilot project Kofola also plans to develop in other locations.
Moreover, the sustainable activities of the Kofola Group have an impact on the whole life cycle of their products. This involves raw materials, production technologies, and means of transportation, with a special emphasis put on packaging. The aim is to use as little packaging as possible and to make all disposable materials fully recyclable. Kláštorná Kalcia, the first CzechoSlovak water packaged in 100% rPET (recycled plastics), was followed by 0.5 litre Radenska Naturelle mineral water in 2020.
"Our goal is to become a zero waste and carbon neutral company by 2030. We would like to offset the part of carbon print which can´t be directly reduced by planting trees and other green measures", adds Janis Samaras. Kofola was already engaged in environmental activities last year, when around 20 000 trees were planted by Radenska in Pomurnje in Slovenia and in Dalmatia, Croatia. Kofola also supported the planting of melliferous trees in Rajecká Lesná and contributed to forest revitalization in the Moravian-Silesian Region.
This year´s estimated EBITDA should once again exceed one billion CZK.
The Kofola Group has announced its target EBITDA of between 1.03 – 1.15 billion CZK in 2021. "We expect 2021 to be like 2020, full of restrictions connected to the coronavirus pandemic. We are, therefore, again being flexible in the area of cost and activities management. However, we can use our experience from last year´s lockdowns. We have altered the structure of costs and we are expecting new synergies from the integration of Ondrášovka and Korunní. We will also have lowered our debt by being more modest in our investments," says Martin Pisklák, CFO of the Kofola Group, describing current strategy.
As expected, sales in the first three months of this year were significantly influenced by coronavirus restrictions. Apart from ongoing closures in the important gastronomic segment, further limitations in movements of citizens had a big impact on impulsive purchases at petrol stations, and, for example, in tourist centres. Revenues in the first quarter fell by approximately 20%, compared to the previous year.
"Considering that almost the whole market was open for the first three months of the previous year, as opposed to a significant part of gastronomy being closed now, we can say that the year-over-year comparison has been almost entirely influenced by this fact. However, when it comes to sales volume, the first quarter has always been the smallest. We are expecting to take advantage of the open market during and at the end of the year. We are also planning to work in strong cost discipline mode throughout this year. All of this leads us to believe that we will achieve the stated financial target operating profit of between 1.03 – 1.15 billion CZK EBITDA," concludes Martin Pisklák.